The Rapid Fat Loss Framework Converts At 5.81% With No Launch Build Up
The Rapid Fat Loss Framework went live in July. We ran split tests to fine-tune the copy using old lists of subscribers who opted in before 2012. This was during a string of terrible tragedy and political uncertainty in America and around the world. The people on these lists have received dozens of weight loss & fitness ebook offers. There was no launch build up for this offer...
And the page converted at almost 6%.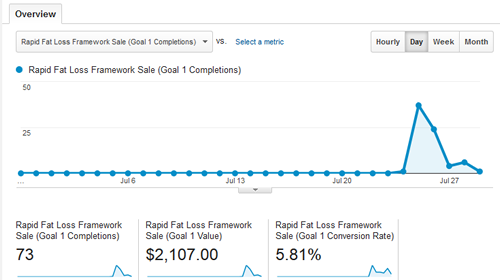 Sign Up For Affiliate Tools
You'll notice the top ranking weight loss offers on ClickBank have not changed much in the past 12 months. If you're looking for something new that converts exceptionally well, subscribe to our affiliate list and we'll give you the tools to help you make sales.
We're Committed To Paying You Maximum Commissions On Your Leads
Most ClickBank sellers take the leads you send them and immediately promote their own affiliate offers that you don't see any commission on.
We're committed to helping you earn as much as possible. Once a lead enters our system, as a free opt-in or a sale, we will not promote any offer that our affiliates don't earn a commission on for 60 days (the lifetime of a ClickBank cookie)
You'll Earn Commissions On Four Products With More Being Added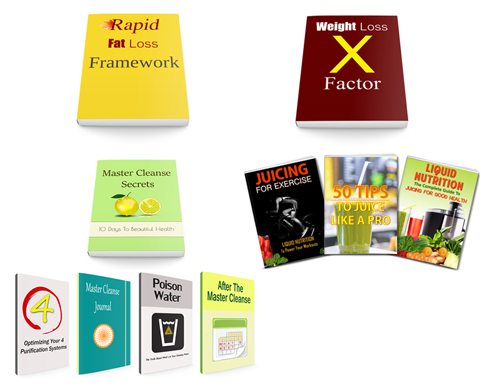 Right now you will receive commissions on the following four products:
Rapid Fat Loss Framework and the Weight Loss X Factor up sell
Master Cleanse Secrets bundle and a Juicing bundle up sell
There are two more products about to added shortly and 4 more planned in the coming weeks. You will receive a 75% affiliate commission on every product we offer.